"The bride and groom… are literally a match made in heaven, there is no two people better suited for each other."
On the 26th of November, 2016, Danielle and Philip Kominos were married in a traditional Greek Orthodox wedding, solidifying their seven year relationship. Danielle's sister, Luisa, said "It was truly a fairy tale – from the gowns, right down to every little detail at the reception".
The ceremony was held at the breathtaking Church of St. George in Thebarton, Adelaide. With its intricate architecture and sweeping windows, it was the perfect location to host a grand, reverent wedding. Luisa also said "Danielle had been dreaming of their wedding for multiple years and had always envisioned what it would be like, and it came up better than she ever expected".
The reception was then held at the Donato Reception Centre. Located in Killkenny, Adelaide, Donato Reception Centre specialises in all kinds of events, and features a large dance-floor and a complimentary Bridal Retreat for the bridal party to relax in away from the crowds.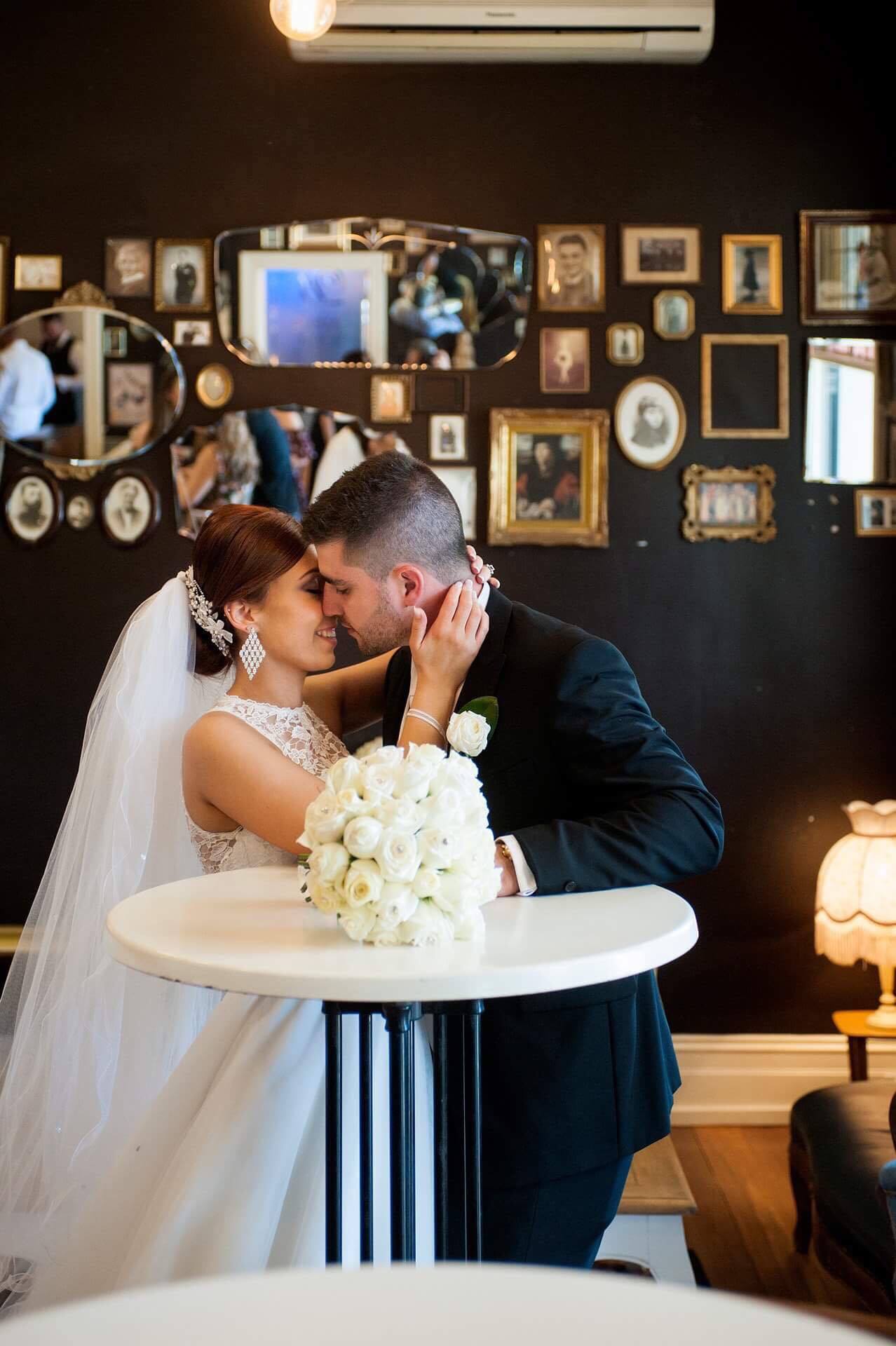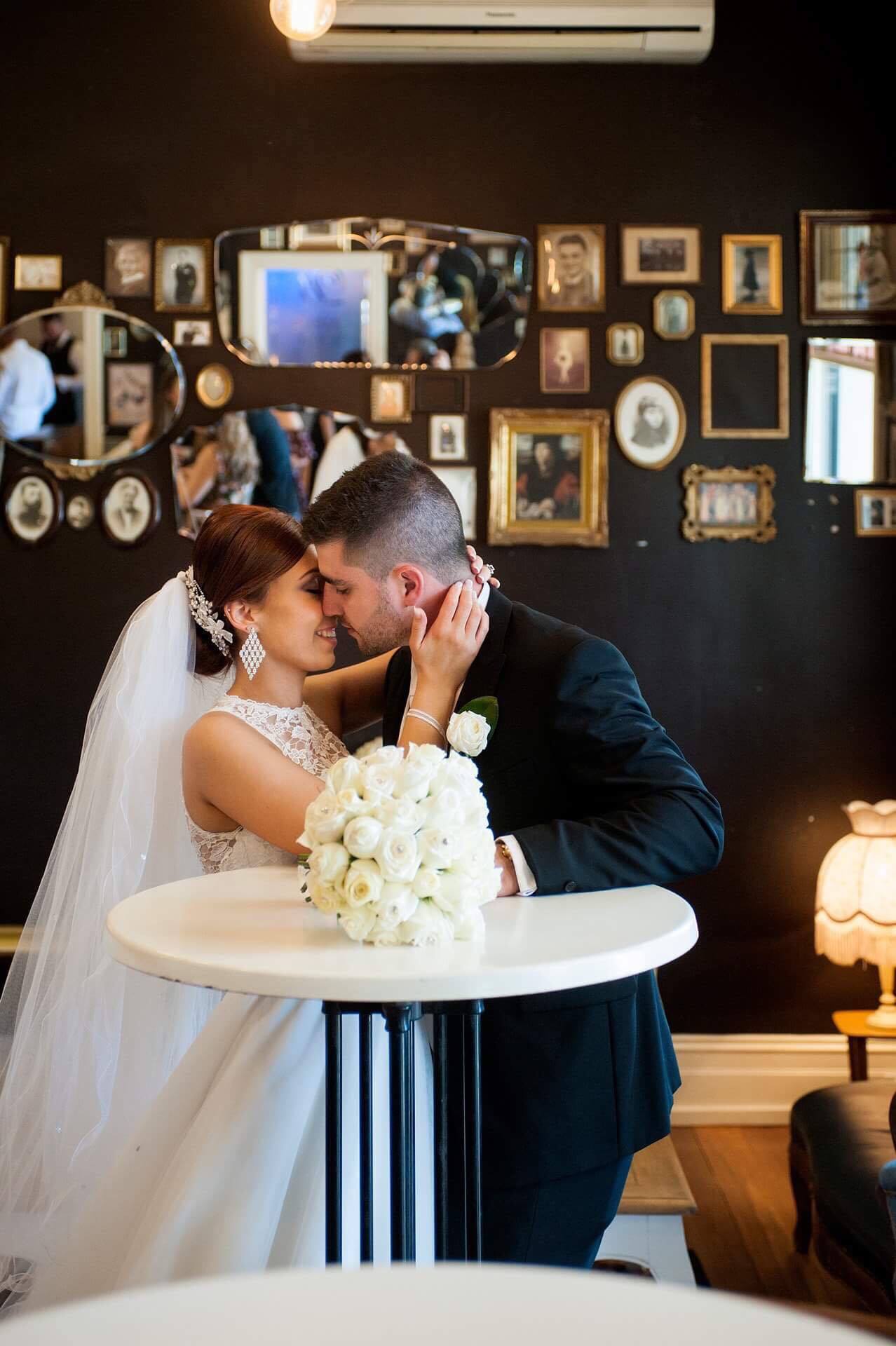 Danielle's traditional ballgown turned her into a princess for the day. The lace bust and beaded waistline gave the dress a little bit of extra flair. Her impeccably chosen accessories were stunning, her hairpiece and earrings matching the beading on the gown. Danielle purchased her dress from Ferrari Formalwear & Bridal in Adelaide.
Philip looked exceptionally handsome in his three-piece suit. His combination of a white tie and waistcoat paired with a traditional suit was undeniably classy. Philip also purchased his outfit from Ferrari Formalwear & Bridal in Adelaide.
The bridesmaid's and groomsmen also wore Ferrari. The women looked gorgeous in their simple, yet elegant gowns, and the men looked effortlessly sophisticated and refined in their suits.
Ceremony | Church of St. George, Thebarton
Reception | Donato Reception Centre
Photographer | Belle Photo
All Dresses & Suits | Ferrari Formalwear & Bridal
Real Weddings