Black Tie Vs Tuxedo
What is the difference between black tie and a tuxedo? Simply, black tie is a dress code and tuxedo is a type suit. The reason the two terms often get confused is because a tuxedo must be worn if the dress code specifies black tie attire. This has also lead to tuxedos being labelled as black tie suits.
Black Tie defined:

As mentioned,  black tie is a dress code. If your invitation specifies black tie attire you must wear a tuxedo jacket with matching trousers, an optional vest or black cummerbund, a white formal shirt, a black bow tie or alternatively a black long tie, black dress socks and black formal shoes.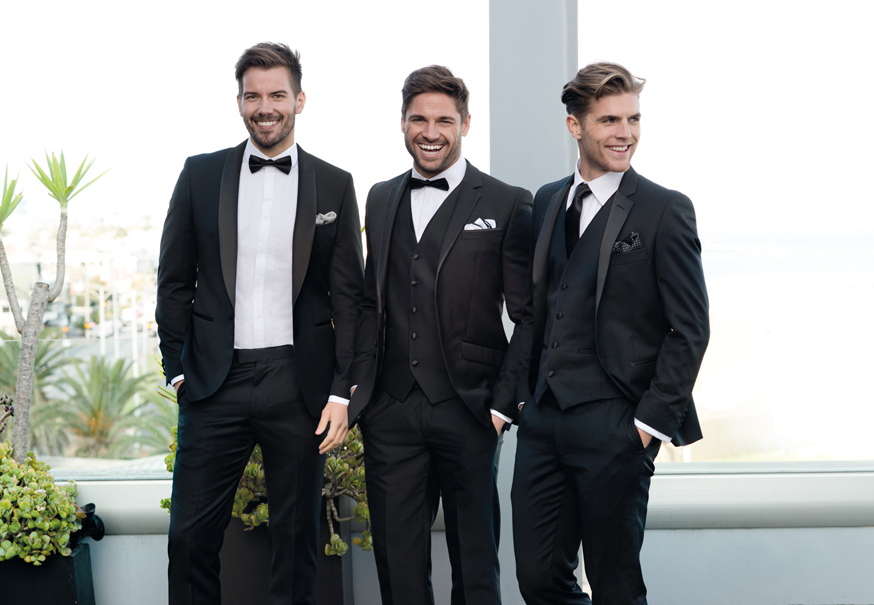 The simplistic definition above may outline what black tie is but in a practical sense it raises more questions than it answers: What qualifies as a "tuxedo"?  A "formal shirt"?  "Dress shoes"?  Therefore, in order to actually assemble a proper black-tie outfit each of its components requires its own definition:
Tuxedo:
Just like a suit, a tuxedo is either single or double breasted. The main difference between a suit and a tuxedo is the satin on the lapel of the jacket. Like a suit, a  tuxedo can come with a number of different lapel's styles, including shawl (ZJK023), peak or notch (ZJK022).
Tuxedos are most commonly seen and worn in black. No man will go wrong with a black tuxedo. However, if you a looking for something a little different midnight blue is another option.
Vest / Formal Shirt / Black Bow Tie / Dress Socks / Formal Shoes:
Refer to our blog: Black Tie Essentials
Men's Style